hair salon Newtown
ADD A SPARK TO YOUR HAIR OUTLOOK AND TRUST THE MOST EFFIECINET HAIR SALON IN NEWTOWN
Get rid of the existing hairstyle or your hair colour is no more attractive? Do you want to get a new hair cut because boring life demands a refresh? Don't worry what you need to do is just rush into Salon De African Pride a trustworthy hair salon in Newtown. Tell us your hair problems our well-experienced workforce provides all in one solution for your need.
Who We Are
We have been providing hair styling service for many years and well know how to win the hearts of our valued client? Of course! By fast, creative and reliable services so that you can shout out in the gatherings wherever you go with magnificent aura and irremovable confidence.
Why Salon De African Pride
We are experts and learning new and best techniques for hair treatment is our preference so that our customers get quality results whenever they visit us. That is why;
1.WE MEET YOUR BUDGET
All our service i.e., braiding, dreadlock, wigs, weaves and hair treatments are offered at competitive rates. We do not play hide and seek with our customers exposing any hidden amounts in the end, we are confident that you will pay us after your complete satisfaction happily.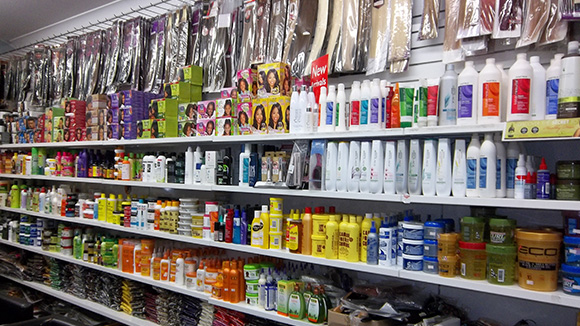 2. NO HAIRSTYLE IS OUT OF OUR LIMIT
Our hair salon in Newtown is a one-stop-shop for you. You need a haircut, want braids from some section of hair or all head or looking for real look extensions don't need to get worried anymore. Our creative and skilled stylists all know how to make it best for you.
3. HAZARDS FREE PRODUCTS
If you need nourishment for your hair because your existing tonic is not giving desired results then without any hesitation call Salon De African Pride the hair products we use for overall handling of wigs, extensions and your hair all are made from pure and chemical-free components. So you are rest assured that no harmful product or material is being applied to your scalp.
4. OUR TIMING AND SERVICES
We are active from Monday to Saturday and delightfully serve our gorgeous ladies and gentlemen with non-toxic, non-damage and enchanting service. We worth your time that is why ensure styling or treatment of your hair in minimum time and maximum satisfaction. Browse our gallery to see how beautifully we do hair braiding in Sydney for you!
Give us a Line to Spark a Shine into your Hair
No matter the length and colour of hair we extend your hair in a natural and beautiful way you never expect. So call us at 02 9517 1251 or feel free to ask any query about our services by emailing at: sales@salondeafricanpride.com.au. Have a happy hair day!
Which one is ideal hair salon in Newtown? None other than Salon De African Pride. We give a chic to your hairdo. Call us
02 9517 1251