African hair salon Liverpool
Allow Salon De African Pride an African hair salon Liverpool to Beautify your Hairs With full Satisfaction for Complete Confidence
Your Hair is Your Identity
No doubt when it comes to hairs no risk is bearable and being a smart and responsible holder of your hair you cannot take any chance because hair is one of the topmost assets in your personality! Having a dazzling hairstyle, flowing hair cut and luscious hair colour is a treat everyone loves that. But not everyone can do the job for your hair in a proper and reliable way. In market there are so many salons where hair artists claim that they can alter your whole personality by giving your hair a wonderful outlook but you don't need to confuse yourself with their big words and claims because their inefficient practices can give you a serious hair loss sometimes by cutting your hair in not a perfect cut that you want sometimes by dying your colour using toxic products and by a lot more. In short words finding a hair salon in Liverpool is not an easy task, therefore, Salon De African Pride is here to entertain you with beautiful hair skills. Without any delay come to our salon and never hesitate to attend any event.
Why Salon De African Pride only
Being based in Australia we have served countless clients not only in Liverpool but also all around the country people visit us and have always strengthen their trust on us. Our African hair salon in Liverpool serves with unparalleled amenities;
Liverpool serves with unparalleled amenities;
One-stop for multiple styles: braids, dreadlocks, straightening, curls, waves etc. all are on the fingertips of Salon De African Pride our proficiency and fast styling services have made us legendary.
Various problems one solution: got damaged hair and dull colour? And your trusted shampoo isn't working? Don't need to get worried anymore we have all in one solution to your problems. Our talented and creative workforce will love to hear from you and facilitate you each time in a friendly as well as professional manner.
Shine matters: regardless of the length and haircut, shine and thickness is what you need every time for your styling. Our hairstylist knows how to make it possible for every hair type.
Colour length and thickness matters: you are short, tall, bulky or lean hairstyle should be according to your overall personality so be sure that the cut, length or hair dye you want whether complementing your rest of the persona or not. At Salon De African Pride we keep in mind this major point while serving our respected customers as we are aiming to satisfy our customers so we treat them for their well-being and happiness.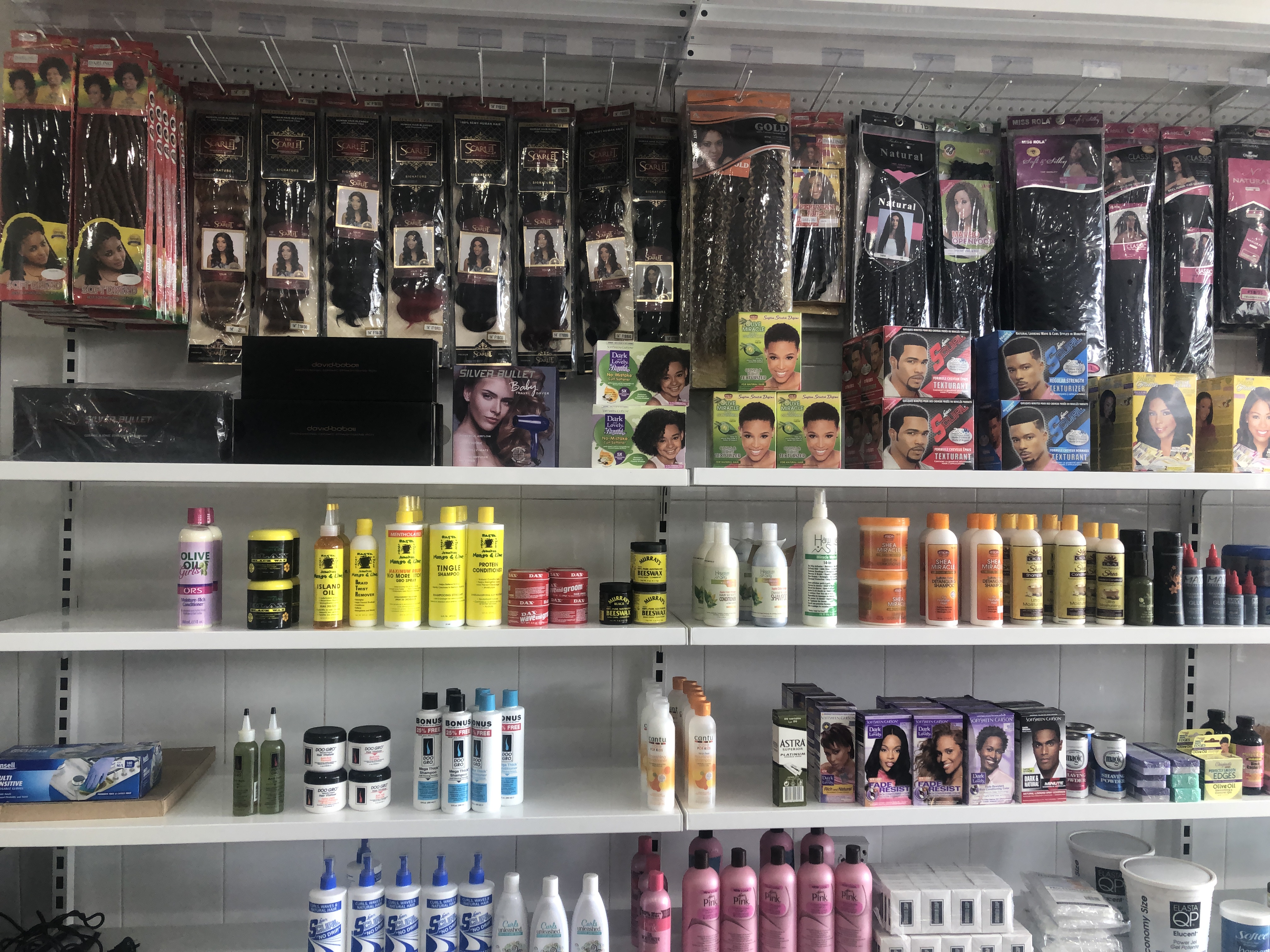 Healthy hair healthy you: we have a number of products we use for the nourishment of hair either it is the wig, extension or you come with your rough hair and want a new sheen we have covered our well-regarded customers with all their necessities. Our shampoo, hair tonic, serum conditioner, etc. all are 100% made from natural ingredients because we know that healthy hair means healthy you. All we do at competitive rates and quality guaranteed.
Give us a Line to Spark a Shine into your Hair
No matter the length and colour of hair we extend your hair in a natural and beautiful way you never expect. So call us at 02 9517 1251 or feel free to ask any query about our services by emailing at: sales@salondeafricanpride.com.au. Have a happy hair day!
Salon De African Pride is a well reputed African hair salon in Liverpool. Take a look at our services and call us
02 9517 1251