dreadlocks Liverpool
Enjoy High Volume Dreadlocks in Liverpool from Salon De African Pride
With years of experience working with different hair types Salon De African Pride is a friendly and professional service creating a head of healthy, happy dreads for you with care, attention and love for your locks. We can create new dreadlocks from your hair, attach extensions or tidy, maintain and repair your existing locks. Offering support and hair care tips as part of the service. Clients can benefit from having their hair worked on whilst relaxing in comfort. Our Dread locking tools include;
Metal comb for back-combing
Tiny crochet hook for securing and tightening dreadlocks and pulling in loose hairs Optional hair products include Coconut conditioning spray 100% chemical free conditioning oil and a lot more Peppermint cooling moisture spray, Vanilla Bean tightening spray Aloe Vera and Lime tropical tightening gel synthetic hair braided extensions can be fitted permanently and securely to be kept in or fitted in a way that makes them easy to remove when required. We are based in Australia Liverpool and have a broad experience in not only giving dreadlocks in Liverpool but also amazing hairstyles and extensions according to our honorable customers need.
What We Serve Unique
Our services are remarkable and we quote you that when you visit us you will love us because we provide exactly you are looking for!
We beautify your look not only give dreadlocks
At Salon De African Pride our efficiency in creating dreadlocks Liverpool is flawless. We deal with every hair type i.e., denser hair thin, short, cur long so when you connect with us you just need to stay calm and be confident that you are in safe hands because to give you real and magnificent look is now our responsibility!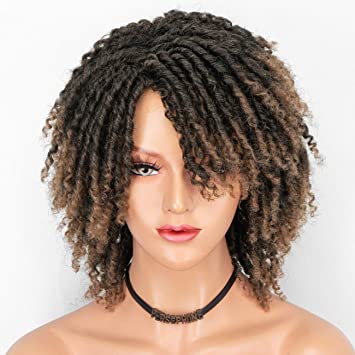 Beautiful Dreadlocks Beautiful You
There are various hair stations where you can go and also they will get you eye-catching dreadlocks but when you open your hair after the party has ended you have to endure hair loss because the hair stylist tighten up your hair in a hurry to give you desired style in minimum time in order to make maximum money. But Salon De African Pride is an honest place where your personality is enhanced by easy handling of style and outclasses finish of hair look.
Competitive Price and Supreme Beauty
Our services are affordable. Also, we are upfront and don't plead for extra service charges in the end. We are confident that from start to end our rates are affordable for you. Moreover, it is all about fun for our nice and friendly hair artists to make astonishing hair ponytails with expertise guaranteed. Browse our gallery to see how beautifully we do hair braiding in Sydney for you!
Our products are harmless
Unlike other salons and manufacturers all our products including hair tonic, serum, and shampoo hair, etc. colour according to the need of every hair type are made from no-toxic material as we take care of the hygiene. We use state of the art machines for shaping of the stylish extensions and also use 100% natural product for the maintenance of these weaved styles.
Give us a Line to Spark a Shine into your Hair
No matter the length and colour of hair we extend your hair in a natural and beautiful way you never expect. So call us at 02 9517 1251 or feel free to ask any query about our services by emailing at: sales@salondeafricanpride.com.au. Have a happy hair day!