hair braiding in Liverpool
Show Your Love For Your Hairs and Get High Volume Hair Braiding in Liverpool from Salon De African Pride
Hey there! Want a unique weave and hair braiding in Liverpool that lasts? Then this is it!!! Whether it's micro braids, long or short weaves or even Ghana braids, Salon De African Pride offers you top of the quality results at affordable prices for hair braiding in Liverpool. It is as simple as it is so without any delay trust us and contact us!
Why Choose Salon De African Pride
We are based in Liverpool Australia and having many years of experience on our credit we have established our trust towards our valued customers with continues hard work and proficiency in the job. Our dedication for our job makes us legendary and trustworthy. We do service for your hairs with love, fun and expertise because;
We treat your hair as it is ours
No matter how much denser or thicker your hairs are we are aiming to serve you with 100% outputs we do not let your single hair fall off during the style. And if you have thin or low volume hair we extend your hair by our real look weaves made of human hair and adjust them in way easy to remove whenever you need.
We give a full-fledge finishing to your hairstyle
Hair braiding in Liverpool is not an easy task but it is not difficult at the same time! What does that mean? Simple! If someone as a hairstylist is in the market and want to make money in shortest time than he or she can easily do the job producing a rough look in the end and disappointing their customers but we at Salon De African Pride love our customers and respect their love for hair that is why we not only shape up the braids but also give beautiful, neat and clean finishing to your whole hair flair.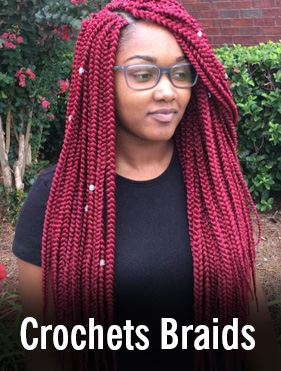 We meet your costs and you embrace our service
All our service i.e., braiding, dreadlock, wigs, weaves and hair treatments are offered at competitive rates. We do not play hide and seek with our customers exposing any hidden amounts in the end, we are confident that you will pay us after your complete satisfaction happily. See our online gallery to witness how beautifully we craft braids for you.
Less time and maximum satisfaction
No matter you need hair braids for daily routine and or want to enjoy sports in your high school or need style for any other occasion our efficient and friendly hairstylists love it to do the job for your hairs not only styling we also focus the number of braids and width of each braid that suits your facial features and overall face cut.
Give us a Line to Spark a Shine into your Hair
No matter the length and colour of hair we extend your hair in a natural and beautiful way you never expect. So call us at 02 9517 1251 or feel free to ask any query about our services by emailing at: sales@salondeafricanpride.com.au. Have a happy hair day!
Are you on the outlook of best hair extensions in Sydney, try Salon De African Pride and never regret. For more details call us
02 9517 1251